ILLUMINATED MAGNIFYING MIRRORS
Mirror, mirror on the wall, who's the fairest of them all? Susan Dunn's exquisitely designed and detailed Illuminated Magnifying Mirrors are incomparable for those who demand the best and the finest. Iconic counter and wall mount offerings provide highly desirable 7X magnification and a "shades of light" color changing feature that conveys the true you with a feeling of gratifying pleasure. Artisan-made and hand finished, delight yourself with our incomparable Bejeweled Countertop version designed with a precious gemstone base, and our noteworthy Unity designs. Choose from 16 Signature and precious metal finishes to make your mirror, your vision.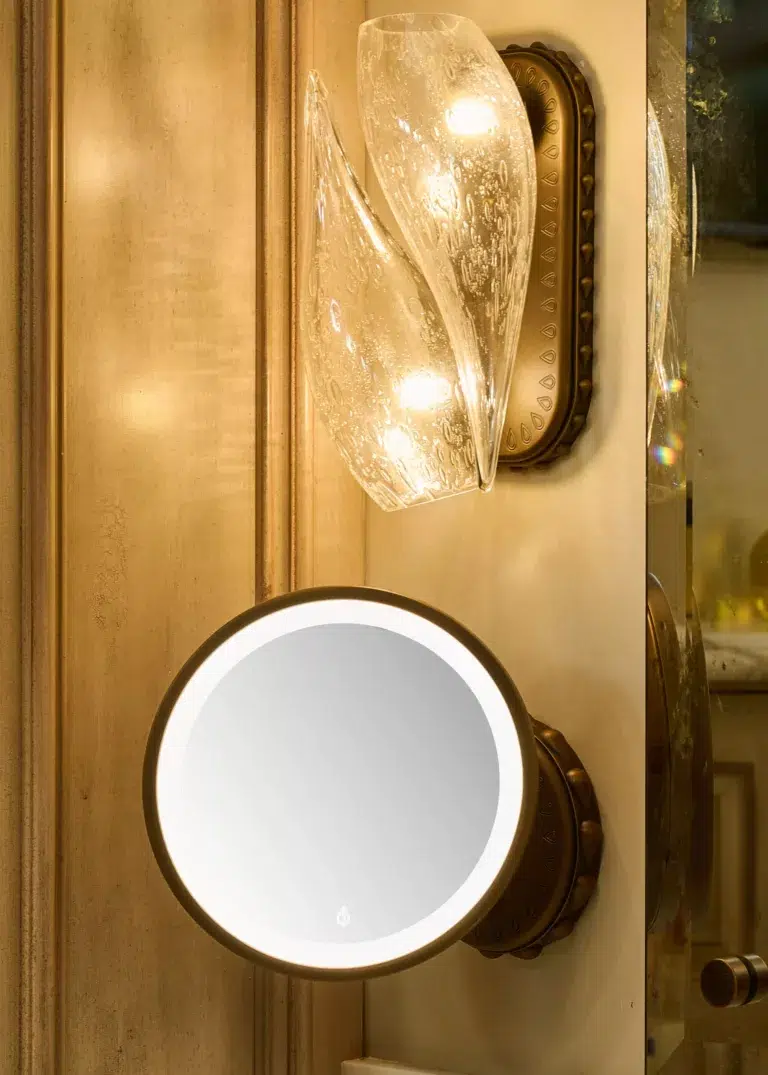 What you should look for when choosing a make-up mirror.
Our make-up mirrors use LED light sources but some models are still available with incandescent lighting for those who need to match the look in an existing installation or are not yet ready for the newest technology. Our LED mirrors offer the following advantages:
Lots of light and a distortion free image
No light bulbs to change
Low energy use
Durable, maintenance-free construction
A luxurious look that compliments the rest of the décor
A selection of finishes and custom features
Versatility – choices of wall and countertop models
A manufacturer who has taken time to consider, appreciate and incorporate your every desire
Precious Metals
Plated Finish